Endomyocardial biopsy
Biopsy sampling of the myocardium has been done using needles which produced suboptimal samples. The advent of the bioptome (see images below) allowed safe sampling and produced excellent tissue samples with high reproducibility once an operator becomes experienced in obtaining the samples. For the pathologist this type of sample procures excellent material from the subendocardial (trabecular) myocardium from the right side of the interventricular septum.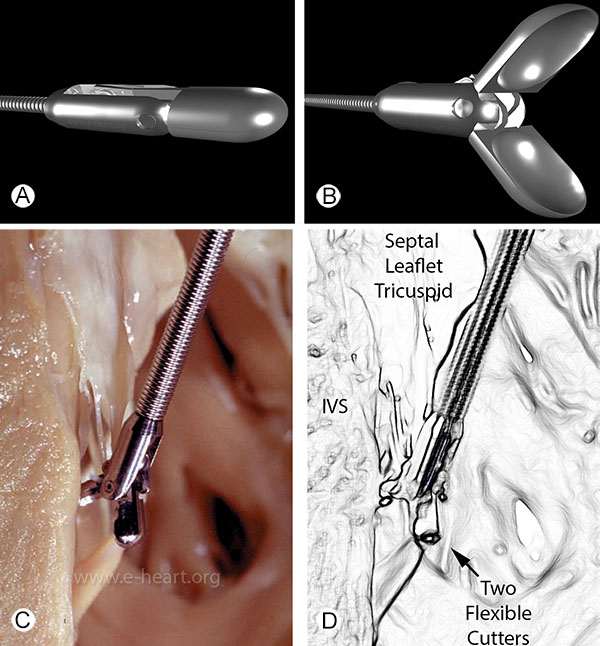 The two spoon-shaped cutters are opened and placed against the interventricular septum.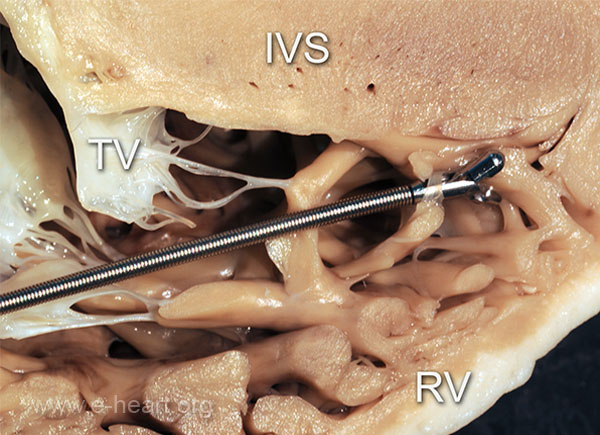 Closing the bioptome cutters provides an adequate myocardial sample with minimal artifact. Once the biopsies are obtained and processed they are examined for evidence of cellular rejection (CR) or antibody-mediated rejection (AMR).