Acute Cellular Rejection - Grade 2R
Grade 2R (moderate, intermediate-grade, acute cellular rejection). In Grade 2R two or more foci of mononuclear cells (lymphocytes/macrophages) with associated myocyte damage are present. Eosinophils may be present. The foci may be distributed in one or more than one biopsy fragment. Intervening areas of uninvolved myocardium are present between the foci of rejection. Several examples of this type of rejection are shown in the images below. Of course lower grades of rejection (Grade 1R) can be present in other biopsy pieces.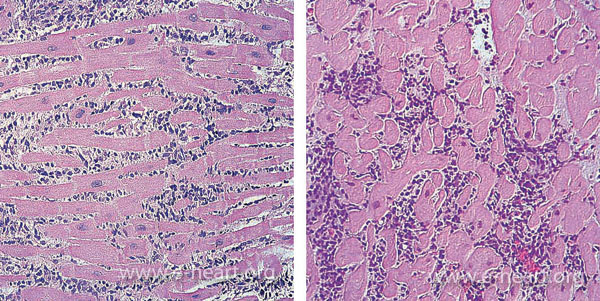 his biopsy shows multifocal lymphocytic infiltrates which expand the interstitial space.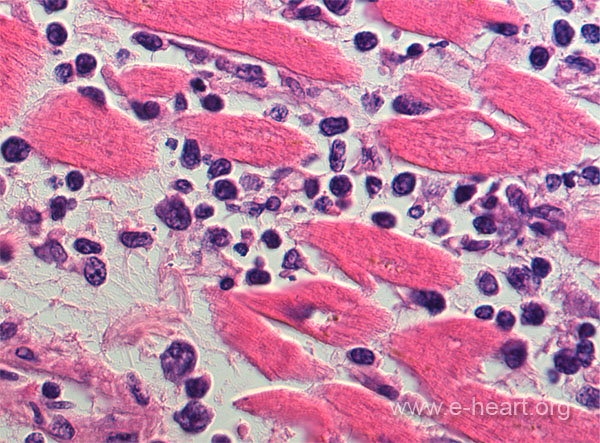 Myocyte dropout is clearly present as well as distinct encroachment of the myocytes by the lymphocytic infiltrates.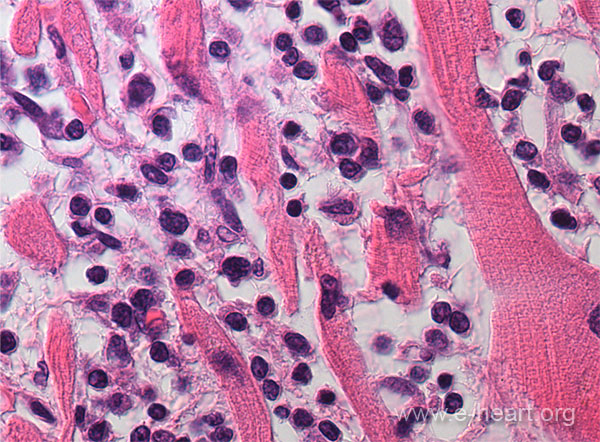 Rejection episodes that are more severe are classified as Grade 3R and examples of these lesions can be seen here.